1. Download the app on your phone
Note: if you do not have an iPhone or Android, review our instructions on How to Register & Check In for Sunday Services on Your Computer.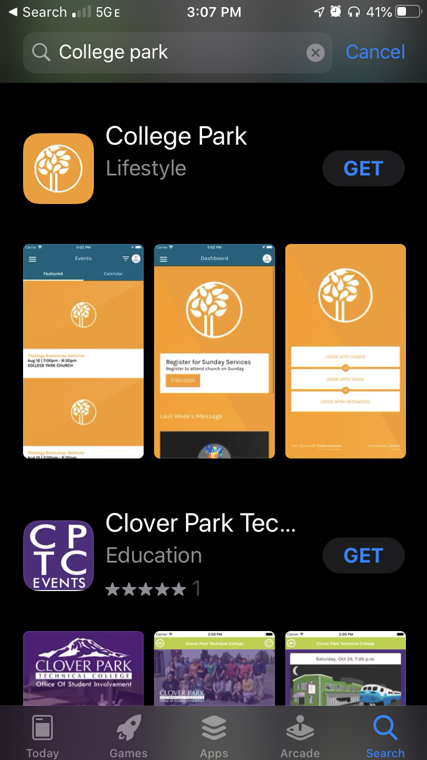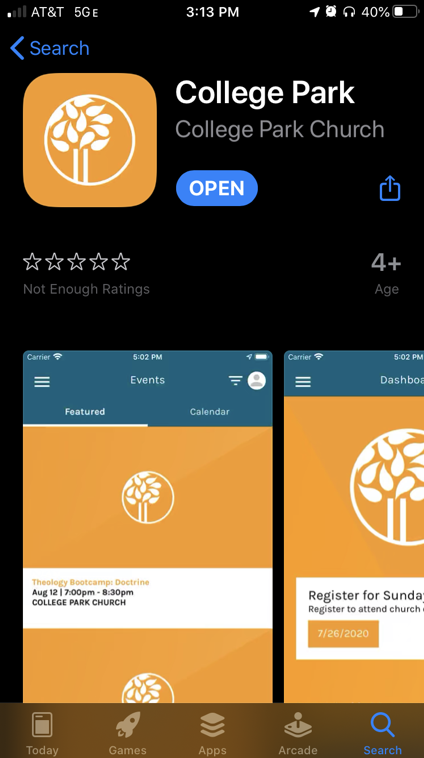 2. Log in with your yourchurch.me credentials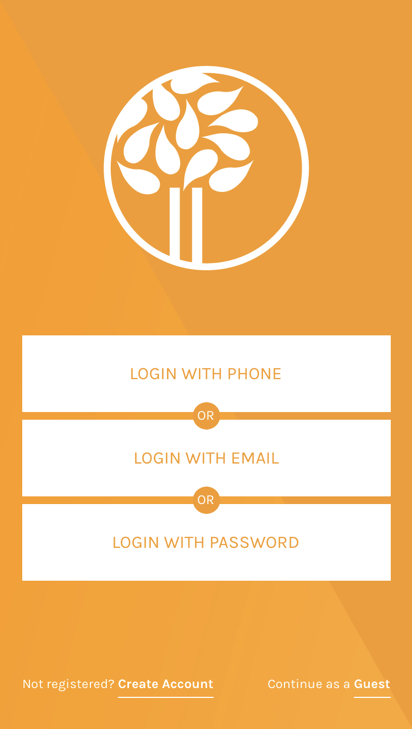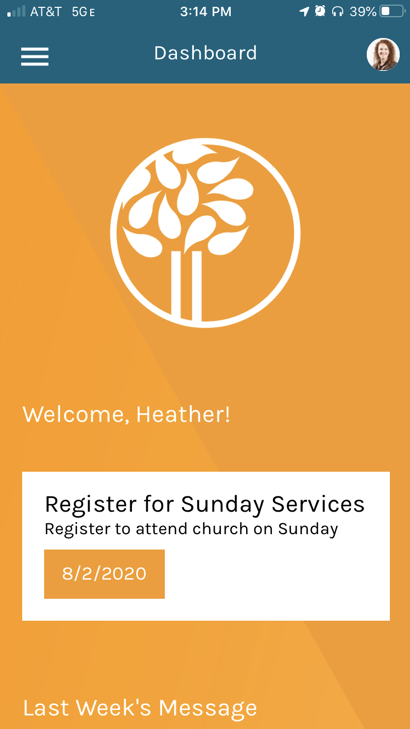 If you do not have an account, visit yourchurch.me to complete the registration process.


3. Register for the service
Open the app (if not already opened)

Click on the date and service time that you want to attend

Click "Sign Up"

Click on the name of the family member you are registering

Click "Register"
Note: you'll need to go through the above process for each family member. So, choose "Close" once the first family member has been registered. Then, repeat the process by selecting "Sign Up," selecting the name of the next family member, selecting "Register," and selecting "Close."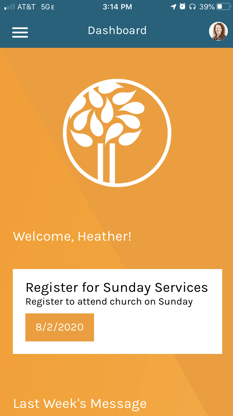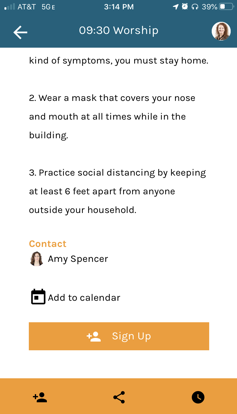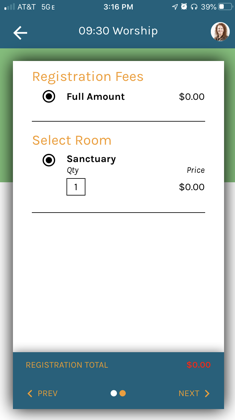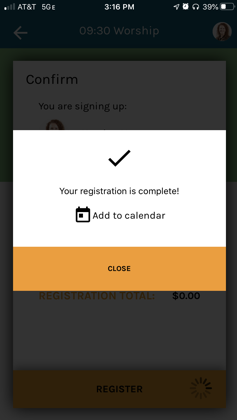 4. Check in to the service once you arrive at the church on Sunday morning
Open the app

Select "Fastpass Check-in" on the Dashboard (scroll down to the bottom)

Select "Create Fastpass"

Scan Fastpass (QR Code) at one of the Self Check-in stations inside Door 1 and Door 5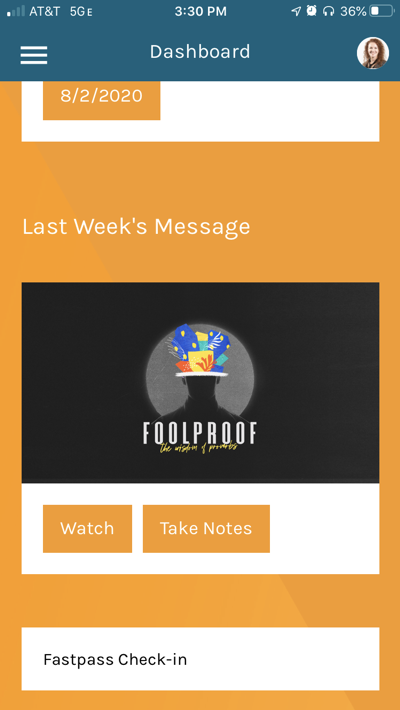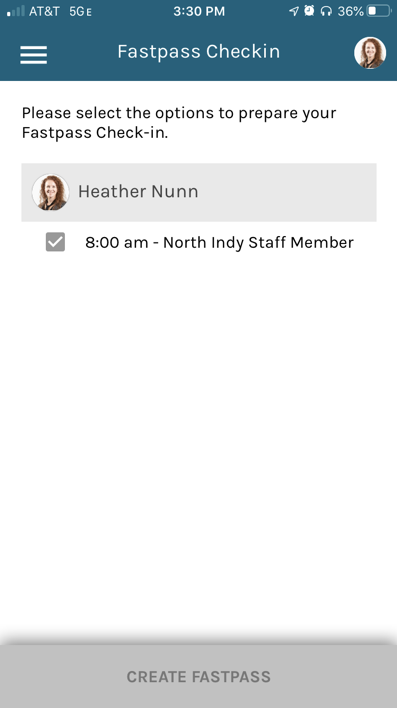 Questions or trouble with registration?
Please contact Amy Spencer.